New York Times to New Yorkers: You're Supporting the Wrong Mayoral Candidate!
10, 2006. Penn is attending the Toronto Film Festival and the screening of his film "All The King's Men." (AP Photo/Chitose Suzuki) Sean Penn is ecstatic that his relief organization will sponsor runners from Haiti to participate in the New York City Marathon next month. "We've got five Haitian runners, 10 runners total, running for the team representing Haiti and our organization J/P HRO coming to the New York City Marathon the marathon. So we're really looking forward to it," Penn said. The 53-year old actor, who spoke to The Associated Press on Saturday night, expressed satisfaction that the organization continues to rebuild Haiti with its medical, relocation, structural and community development programs but also that it brings hope to the island nation. "It's rewarding. I just came back from Port-au-Prince, where I visited our Haitian marathon runners, and to see that great discipline that Haitians have and that great spirit and the excitement that they have visiting New York for the first time." Penn started the J/P Health Relief Organization after a catastrophic magnitude-7.0 earthquake ripped through Haiti in January 2010, killing more than 100,000 people. The organization set up camps for displaced residents and facilitated medical clinics. It continues to save lives and brings sustainable programs to benefit the nation. Penn acts as CEO and chairman of the board for the organization. When asked if his efforts to make a meaningful and lasting impact in Haiti made him proud, Penn responded: "I've got a group I'm very proud of and really inspired by. Let's say I've been granted a fortunate ticket in." The two-time Oscar-winning actor made the comments at the world premiere of his film "The Secret Life of Walter Mitty" at the New York Film Festival.
Sean Penn sponsoring 5 Haitian runners in New York City Marathon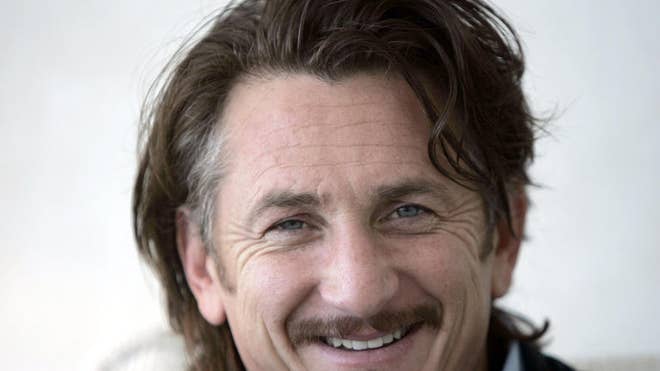 George, E-mail the writer From Rockville to Manhattan? Pundits in New York have mentioned Montgomery County School Superintendent Joshua P. Starr as one of five possible contenders for the job of New York City schools chancellor when a new mayor takes office Jan. 1. Against that backdrop, staff writer Geoff Decker sorted through the rumors and political jockeying to handicap several strong contenders. Thus did Starrs name emerge. Earlier in his career, Starr worked in the New York system, the nations largest, starting as a special education teacher and ultimately serving as director of school performance and accountability. He was superintendent in Stamford, Ct. , before arriving in Montgomery County in July 2011. Schools spokesman Dana Tofig said Monday afternoon that no one has contacted Starr about the chancellors job and that Starr has had no conversations about it. Tofig said Starrs comments on GothamSchools hold true. Starr was quoted as saying: I have a job right now that I love and that Im focused on. Im flattered to have my name come up in the New York City conversation but Im deeply committed to the job right now.
de Blasio would do a better job than Mr. Lhota in improving public education. By almost three to one, they supported Mr. de Blasios proposal to increase taxes on high-earners to finance an expansion of prekindergarten education. And by almost two to one, they believed that Mr. de Blasio, not Mr. Lhota, would keep the city safe from crime or a terrorist attack or during a natural disaster. So a more accurate headline would have been "Poll Finds Support for de Blasio, Along With Most of His Ideas." But what about those issues where the public sides with Lhota? The Times would seem to be pushing that story further than the findings would allow. On stop-and-frisk, for instance, the public was split equally, 47 percent supporting it (Lhota's position) to 48 percent opposed. Yet in a graphic accompanying the print edition, stop-and-frisk was included under the heading "Where Voters Agreed With Lhota." The Times led with the poll showing support for keeping Ray Kelly as police commissioner; 62 percent support the idea, while de Blasio proposes hiring a new commissioner. But as the Times also found: Seven in 10 supported creating an independent inspector general to monitor the policea measure passed by the City Council with Mr. de Blasio's support and Mr. Lhota's opposition.